Miller Edge Product Line Now Available at ROSS Door & Gate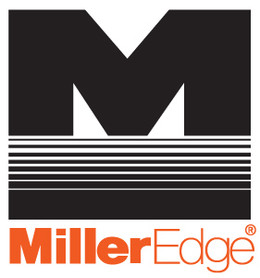 Effective immediately, ROSS customers can now take advantage of safer sensing solutions for motor-driven doors and gates through the Miller Edge product line. Effective September 10, 2015, the ROSS Door & Gate branch will be an official stocking centre for Miller Edge, giving you access to locally stocked Miller Edge products to help you reduce freight costs from the United States and improve product delivery times.

At ROSS, we aim to provide you with the best and safest products available on the market, and the Miller Edge line is just that—the leading North American manufacturer of UL325 recognized safety accessories. Miller Edge products include both touch sensitive and non-contact sensor photo eyes in addition to a complete line of installation accessories that with enhance the safety of any automatic door or gate system. For more information on Miller Edge solutions, please click here.

To place an order, please contact the ROSS Door & Gate office today.